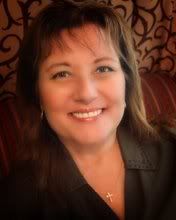 My Shaklee journey began in April 2007 while watching Oprah's Earth Day Show. My life hasn't been the same since, because I was compelled to be more proactive about my family's health and planet's from that day forward.
Prior to joining Shaklee in May 2007, I had been researching and utilizing, several natural/holistic health care remedies. I had self-diagnosed myself with Chronic Fatigue Syndrome and had begun to experience some relief from my symptoms. But, after researching Shaklee's, natural nutritional health supplements and establishing a regime with their products, I experienced significant improvement from my symptoms.
At the very least, I take Shaklee's, RX For a Healthier Life, along with CorEnergy & Osteomatrix. I must confess that I ocassionally slack off from some of these products, and eventually I see my health issues begin to flare up again.
I work my Shaklee business on a part-time basis. It allows me the ability to use the products, share them with others and earn a supplemental income. Even more exciting, is that the people working with me in this business, are experiencing significant growth in their passion for people and planet, also.
Dr. Forrest C. Shaklee started this direct-marketing company over 50 years ago and it has only grown in size, integrity, accomplishments and leadership. I hope to carry on that legacy with my personal Shaklee business, also.